Vaccine injury compensation: how much???
If you're following vaccine injury compensation, you may have seen the headline that appeared in the Vaccine Impact report: September Government Report Shows $206 Million Paid so far in 2019 for Vaccine Injuries and Deaths.
https://vaccineimpact.com/2019/september-government-report-shows-206-million-paid-so-far-in-2019-for-vaccine-injuries-and-deaths/
The Advisory Commission on Childhood Vaccines (ACCV—a committee of the US Department of Health and Human Services [a misnomer if there ever was one]) meets quarterly. ACCV issues the Vaccine Impact report which includes information on vaccine injury compensation. To see the report, take a look here: https://www.hrsa.gov/advisory-committees/vaccines/index.html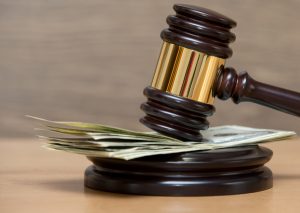 It was announced in the report that the Department of Justice (DOJ) settled for vaccine injuries and deaths to the tune of $206 million.
So how does that translate to $20 billion? First a little background; we need to travel back to 1986 when a horrible law was passed.
National Vaccine Injury Compensation Program (NVICP)
They call it the National Vaccine Injury Compensation Program (NVICP) and it was designed to protect pharmaceutical companies from being sued because of deaths and injuries resulting from their vaccines.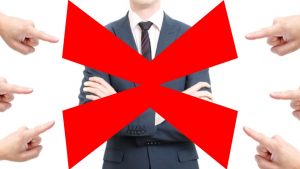 The law let them off the hook, protecting them from lawsuits and preventing grieving parents from getting justice. As a result of the 1986 law, parents can't sue drug companies for their child's injuries or death. Therefore, the drug companies have no incentive to make their poorly tested, dangerous serums less deadly.
What's a parent to do? They are forced to go to "vaccine court" for compensation. The only problem is that the devil is in the details and most of the grieving parents are told that their brain-injured or dead child wasn't harmed by the vaccines. "Sorry, that injury isn't on our list. Have a nice day. Next."
In spite of all the government denial, some claims are settled in favor of the parents. And so far in 2019 (January-September, and September isn't even over!), the NVICP has paid out $206,295,187.00 in damages due to vaccine injuries and deaths.
Vaccine injury compensation: did you hear about this on the news?
Why doesn't corporate "mainstream" media report this? Instead, all we hear are how "safe and effective" these vaccines are. Safe? Even with all the injuries. But there's even more bad news.
VAERS captures "fewer than 1% of vaccine injuries"
We're capturing only a fraction of the injuries that really occur. How do we know that? To find out how many children are harmed by vaccines the US government's Health and Human Service (HHS) created a voluntary post-marketing surveillance program on vaccines. This program is called the Vaccine Adverse Event Reporting System (VAERS). You can see it here: https://vaers.hhs.gov/data.html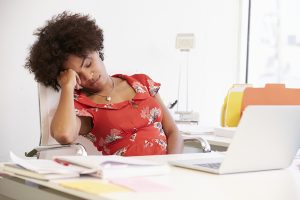 This is how it works. The pediatricians who "deliver the goods,"—the vaccines—are supposed to report any vaccine injuries they observe to VAERS. It's called a "passive" system. This means that the government agencies wait around, passively, and answer the phone or email when a doctor gets around to reporting a vaccine injury. Not just MDs but nurses, healthcare workers and parents can volunteer the information to VAERS.
But strangely enough, there is no penalty if an MD didn't report an injury.
Therefore, most vaccine "adverse events" are never reported. Most doctors don't bother to tell the government about children damaged by the vaccines they administered. And most parents don't know such a system exists. So they have no idea they could report their child's injury.
The VAERS voluntary reporting is meaningless
According to a 2010 HHS report performed by another federal agency, the Agency for Health Care Research and Quality (AHRQ), VAERS captures "fewer than 1% of vaccine injuries."
https://healthit.ahrq.gov/sites/default/files/docs/publication/r18hs017045-lazarus-final-report-2011.pdf
If you multiply the amount of compensation so far in 2019 (from January to September – $206,295,187.00) in damages due to vaccine injuries and deaths by 100 you get around $20 billion.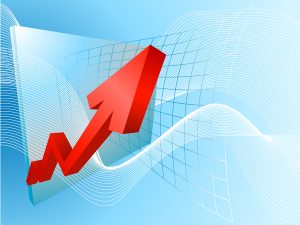 That's monetary compensation of course, but what about the number of children hurt?
445 or 44,500 measles vaccine deaths?
Even with all the underreporting, VAERS does report some deaths. For example, let's look at deaths from the measles shot.
We discover that as of March 31, 2018, over 89,000 adverse reactions to MMR including 445 deaths were reported to VAERS.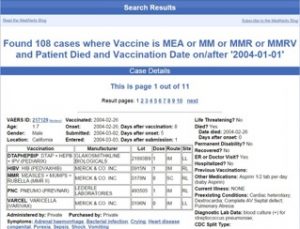 Here you see a report of some of the deaths. This is one page out of 11. You can see the rest at https://healthimpactnews.com/2015/zero-u-s-measles-deaths-in-10-years-but-over-100-measles-vaccine-deaths-reported/
More on measles here: https://korenwellness.com/blog/the-real-measles-outbreak/
Do the math
If you multiply the known adverse events from the MMR by 100, you get 44,500 deaths and 8,900,000 injuries. This makes the measles vaccine far, far more dangerous than the measles ever was. That AHRQ pilot study reported a possible reaction for 2.6% of vaccinations. When Centers for Disease Control and Prevention (CDC) officials saw these alarming figures, they quickly canceled a machine-counting system that would have provided better tracking of vaccine safety.
Please remember that these days no one is dying from the measles. Dr. Anne Schuchat, the director of CDC's National Center for Immunization and Respiratory Diseases, in an Associated Press story picked up by Fox News on April 25, 2014, said: "There has been no measles deaths (sic) reported in the US since 2003."
Statement from Dr. Anne Schuchat, the director of CDC's National Center for Immunization and Respiratory Diseases: Deaths from measles outbreak may be 'inevitable' as cases surge in US, Associated Press, published by Fox News on April 25, 2014.
You decide

Which is more dangerous, the measles or the measles vaccine? You make the decision—that is, assuming you have a choice.
Note: The full report from the Department of Justice dated September 6, 2019 can be found here: https://www.hrsa.gov/sites/default/files/hrsa/advisory-committees/vaccines/meetings/2019/09062019-doj-update.pdf
---
For more information on vaccination, read Childhood Vaccination: Questions All Parents Should Ask.
Please scroll down below to leave me a comment.
And please share this far and wide – patients, colleagues, friends & family! (The buttons are on the right.)
Dr. Koren, originally from Brooklyn, NY, lives in Montgomery County, PA. A graduate of the U of Miami and Sherman College of Chiropractic, he writes, lectures and teaches in the US, Europe and Australia as well as takes care of patients and fights for healthcare freedom. Dr. Koren and his wife Beth have two children.