Death knell for the chiropractic profession?
Great civilizations are not destroyed from without, they crumble from within. The values that made them great are forgotten and they are easy prey for armies that had feared them in the past.
Healthcare professions are no different. Many healing arts that have helped untold millions have been lost and forgotten, hopefully to be rediscovered after much unnecessary suffering and death.
I had the following conversation with the famous medical historian Harris L. Coulter, Ph.D. when I told him about the division in chiropractic between the vitalists (empiricists) that hold to the traditional chiropractic philosophy and the mechanists who follow a medical philosophy:
Dr. Coulter said, "Oh, that's nothing new. The same split between vitalists and mechanists has been going on in nearly every health field for over two thousand years: osteopaths, homeopaths, naturopaths, MDs.

"Who wins?" I asked.

"Usually the mechanists," said Dr. Coulter.

"Why?" I asked.
Dr. Coulter told me something I'll never forget: "The vitalists traditionally have the biggest practices, make the most money and are the best healers. The mechanists are more attracted to politics and bureaucracy. They take over the licensing bodies, schools and professional organizations. The vitalists lose by default."
Imagine, you are a successful, vitalistic DC practicing traditional chiropractic. Your neighbor, who is a mechanist, sees a fraction of the patients you see, makes less money, but gets a seat on the state board, is involved in professional organizations and decides how you will practice and how the schools will be run.
Vitalists? Mechanists? A quick explanation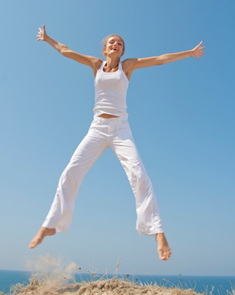 The goal of all vitalist (empirical) healing systems is to balance the body, remove interferences and restore the body to optimal function so it may unleash its natural healing power.
Mechanist care concentrates on diagnosing and treating disease.
Vitalists see symptoms as beneficial mechanisms by which the body restores homeostasis. Therefore, symptoms should be respected and promoted. Vitalism guides the practice of
traditional chiropractors, osteopaths, homeopaths, naturopaths, acupuncturists, bodyworkers and other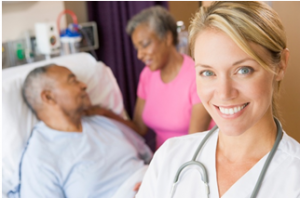 natural healers.
Mechanists, on the other hand, see symptoms as harmful and give suppressive medications and other therapies to counter the symptoms. Modern medicine follows a mostly mechanistic philosophical approach.
What does this have to do with vaccination?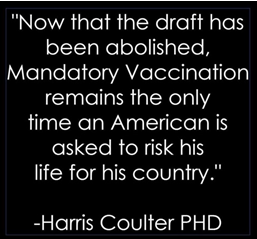 Vaccination is arguably the ultimate suppressive "healing" practice. Vaccination drives toxicity and disease deep into the body, deeper than the body can naturally expel/express, so deep that these toxins have access to all the major organs, including the brain. Vaccination actually does what the immune system tries to prevent – it exposes vital organs to germs and toxins. Vaccination is the opposite of expressive, vitalistic healing.
Vaccination is a litmus test as to how well chiropractic philosophy is understood.
 Death knell of a profession?
Death knell of a profession may sound extreme but if chiropractic schools refuse to take a stand on vaccination, fail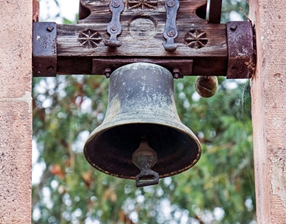 to allow vaccine choice, fail to allow for informed choice, cave to pressure and require/recommend indiscriminate vaccination it means only one thing: rejection of chiropractic philosophy.
When applied without recognizing our unique philosophy, the adjustment is no more than manipulative therapy. Medical anthropologist E. A. Morinis has warned us:
Only the chiropractic philosophy significantly distinguishes the chiropractic practitioner. And yet the philosophy is kept hidden away…. If hospitals offer spinal manipulation, a chiropractor offers nothing else…. Dispossessed of its philosophy, chiropractic is dispossessed of its uniqueness, and perhaps its future.
Morinis EA. Theory and practice of chiropractic: an anthropological perspective. JCCA. 1980;24(3):118.
American osteopathy has become a medical profession (almost total reliance on drugs, vaccines and surgery). Surely, osteopathy's founder, A.T. Still, would be horrified at what has happened to his profession. DD and BJ Palmer would be horrified at DCs trying to fit into the medical model, selling themselves as a pain therapy, promoting drugs and diagnosing and treating conditions.
"Back and neck pain centers?" "Pain control centers?" – that is mechanism and, in my opinion, it sells out the profession. A chiropractor coming from such a philosophical perspective sees fewer children, fewer pregnant women, offers less wellness care and does less subluxation correction.
Why is this so important?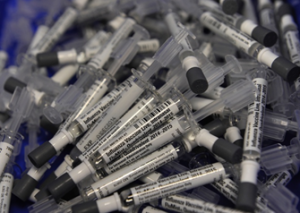 Forced vaccination, vaccination without informed choice, is not a scientific issue – it is a philosophical issue. Forced vaccination is the most extreme exponent of the medical mechanistic/materialistic philosophy of how the body works and is to be addressed or "treated." Forcing vaccination for everyone has not been proven scientifically. It is a belief system based on fear.
Any "chiropractic" school that requires or passively accepts mandatory vaccination is not a chiropractic school. It is accepting and following a medical model of health that is contrary to the chiropractic model of health. It is glorified physical therapy built on political coercion.
Which schools?
A few months ago, a Canadian DC told me she needed a hepatitis shot to graduate from CMCC. "I don't believe it," I said." "Call and see for yourself." I did; she was right. I decided to call all the chiropractic schools in North America and asked the admissions people, "Do you require or recommend vaccinations?" If the below responses I received are incorrect I invite the schools to contact me.
Chiropractic schools requiring/recommending vaccinations:
1. Canadian Memorial Chiropractic College. (416) 482-2340. After leaving three messages and getting no response, I finally got a call back: "New students need a series of vaccinations. Two step Td, and proof of vaccination or immunity of MMR-V, DTP, polio, Hep B, influenza is recommended. We have an option to refuse vaccines but it may impact their going to the clinic."
2. National University of Health Sciences. (800) 826-6285. "MMR and up-to-date tetanus."
3. New York Chiropractic College. (800) 234-6922. "Proof of MMR, proof of two measles shots after first birthday. Exemptions for religious reasons are available but very few take exemptions."
4. Northwestern Health Sciences University. (952) 885-5409. "Yes, according to Minnesota laws. Can use conscientious objector."
5. Parker University. (800) 637-8337. "Meningitis is required."
6. Texas Chiropractic College. (281) 429-8452. "To enter clinic, you need an MMR and Hep B series, two doses varicella and tetanus. To enter school meningitis is needed."
7. University of Bridgeport. (203) 576-4552. "Yes, immunizations are required."
8. University of Western States. (503) 251-5734. "You need MMR. The state of Oregon requires you to watch a video if you decide on an exemption from a primary care provider."
9. Southern California University of Health Sciences. Note: used to be LACC. (877) 434-7757. "Need a TB test to enter the chiropractic program … we have changed our policies but we'll get back to you about it." [No call back for 2 weeks.]
Chiropractic schools where no vaccinations are required:
1. Cleveland Chiropractic College. (800) 467-2552. "I did follow up with my director and she mentioned she didn't think we required any type of immunization to get into the university for our DC program. It's not something the admissions team ask for during the process of enrolling students."
2. Life College of Chiropractic. (770) 426-2600. "No vaccinations required."
3. Life West College of Chiropractic. (800) 788-4476. "No vaccinations required."
4. Logan College of Chiropractic. (636) 227-2100. "No vaccinations required."
5. Palmer College of Chiropractic (Davenport). (800) 722-2586. "No vaccinations required."
6. Palmer South College of Chiropractic (Florida). (866) 585-9677. "No vaccinations required."
7. Palmer West College of Chiropractic. (800) 722-2586. "No vaccinations required."
8. Sherman College of Chiropractic. (800) 849-8771. "No vaccinations required."
Final note: philosophical or legal?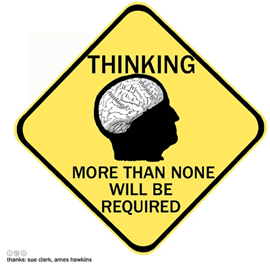 From a philosophical perspective, chiropractic is opposed to vaccination. Vaccination represents everything chiropractic is not.
From a legal perspective, however, we should respect everyone's right to choose and enjoy informed consent.
Informed choice is only as good as the information you have.
PS. Below is a little vaccine information for those of you who weren't educated about this important subject in chiropractic school (over half of the DC students,). Inform yourself and your patients.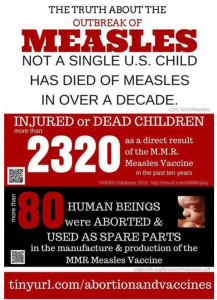 Dr. Koren, originally from Brooklyn, NY, lives in Montgomery County, PA. A graduate of the U of Miami and Sherman College of Chiropractic, he writes, lectures and teaches in the US, Europe and Australia as well as takes care of patients and fights for healthcare freedom. Dr. Koren and his wife Beth have two children.