Discovering KST: I had no intention of doing this
I was doing pretty well in my profession. In addition to a successful practice, I revolutionized chiropractic patient education when I created Koren Publications. Finally, the chiropractic profession had scientifically-referenced, easy-to-read and attractive patient literature. The profession loved it – over 100 million brochures, booklets, posters and more were (and still are) purchased and used by Doctors of Chiropractic to educate the public.
In addition, my research and writings were widely published in professional and lay journals.
Speaking

I was soon in demand as a speaker at schools and state professional associations. This did not come without a price. An anti-natural faction attacked my writings on chiropractic and alternative healthcare and filed a complaint with the powerful Federal Trade Commission (FTC). Suddenly it was illegal for me to write about my profession.
Legal battle
It was a long, hard, expensive 6½ year battle but against "expert" predictions we beat the feds and went on to win more battles against the "Quackbusters," an organization devoted to destroying chiropractic and natural healing professions. The "Quackbusters" have been terrorizing the chiropractic profession for decades. I am proud to report that I am the only chiropractor to defend the profession against the federal government and the only chiropractor to beat the "Quackbusters" – 4 times!
I figured that was enough I had done for the profession. After all, what good are laurels if you can't sit on them?
But fate had something else in store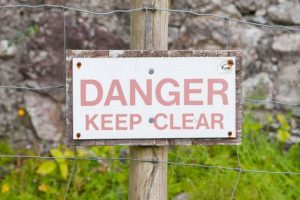 We had just moved into our new home. Stuff was piled all over the place. As I closed a door in the garage a tall, heavy piece of sharp-edged laminate furniture stored behind it toppled over and crashed down – on my head! My fingers were nearly cut off; I stumbled around the garage bleeding and in pain and confusion.
That freak accident changed my life. I slept off the concussion but when I woke up my problems had just begun. Pain, weakness and paresthesias (weird nerve sensations) wracked my head, shoulders, arms, wrists, fingers, elbows, hands, neck and spine. I could not use my hands. There was more: debilitating sciatica that kept me from walking more than ten feet at a time.
Giving up my license
How can a Doctor of Chiropractic practice without hands? I was forced to inactivate my professional license.
Seeking relief, I saw dozens of chiropractors who used perhaps every technique known. No lasting relief. I also saw MDs, DOs, PTs, acupuncturists, craniosacral practitioners and lots of bodyworkers; I spent a fortune seeing over 40 healers, traveling for care all over the US. But as well-meaning as they were, I was still in pain and getting worse; I continued to deteriorate. This went on for ten long, painful and debilitating years! Between the sciatica attacks and the neck, hand and arm pain I was an invalid. And I was getting worse.
I refused to consider drugs, injections and surgery but I had exhausted all other options. What could I do?
Self-experimentation with KST
I had no other option; I began experimenting on myself! By combining concepts from different techniques, I eventually discovered a way to specifically locate areas of damage/stress/subluxations/blockage in my body.
I was surprised to find what so many great doctors and healers had missed! Using a handheld instrument, I was able to correct and/or work on myself.
My ten years of unresolved suffering was resolved in five days! My wife Beth suffered from migraines for 12 years. No one could help her. She was my 2nd patient using what would later be called Koren Specific Technique or KST. A one-second correction and Beth's 12 years of migraines never returned. My sciatica took about six weeks to resolve – but then I had suffered from it for about 30 years!
KST: What was this?
What had I discovered? The chiropractic profession has over 100 different techniques. Did the world really need another one?
I needed to test my discovery. My next 1000+ patients were mostly chiropractors, their spouses and children, who had seen lots of DCs, MDs, DOs and others and were still suffering. How did I find them? It was easy.
Sick and suffering chiropractors
As a speaker at chiropractic events, I'd make an announcement: "If anyone is having health issues that have not responded to care, please see me during the break. I've discovered a way of locating and releasing stress, subluxations, blockages and imbalances and interferences that most practitioners miss."
I figured a couple of people would stop by. Instead, the line went out the door!

So many people were suffering. Some doctors would whisper to me, "There are days I'm in more pain than my patients."
The results were often way beyond their and my expectations. They'd say: "How did you do that?" or "I've been under care and no one could correct that – until now," or "My dyslexia is gone, I can read again," and (my favorite) "That was the best adjustment of my life."
KST: Finding what others had missed
Like me, these doctors had been under long-term chiropractic care. I was finding (and correcting) what so many others had missed.
After 18 months and over 1,000 chiropractor patients, it was obvious that I was offering something unique; it needed to be taught.
Another worry (my specialty)
Now I had something else to worry about: could others practice Koren Specific Technique (KST)? There was only one thing to do – experiment with a test group. It happened by accident in England. I was asked to speak for 12 hours at a college but at the last minute another speaker couldn't make it, "Could you do another four hours?" I was asked.
"Four hours?" I told my sponsor, "I don't have four extra hours of material. Oh wait, how about this new stuff I've been experimenting with?" The first KST instruction began with the words: "We had just moved into our new home and a piece of furniture fell on me…."
I explained the basics of KST, using a simple biofeedback mechanism to locate and correct oneself (and others) using an instrument or even one's fingers. I asked everyone to practice on themselves and each other. Could they get it?
First feedback on KST
The feedback was immediate, the audience was excited. Some people had such a powerful emotional release they cried – and these were English doctors! They got it, this was teachable. After returning home I received emails from doctors about improved results and increased referrals. In time doctors reported doubling, tripling and even quintupling their income and patient visits. Struggling practitioners suddenly had a waiting list practice.
Equally important was that KST is easy on the practitioner as well as the patient, doctors didn't have to hurt their bodies to help others and patients liked its gentle approach.
Why was this so powerful?
DD Palmer, the discoverer of chiropractic, discussed the three causes of dis-ease (dysfunction): trauma, thoughts and toxins. With KST we can address all three quickly, easily and specifically: a patient's structural distortions, the toxic load they are carrying and the psychological stresses that weigh them down.
KST respects and utilizes both the innate and educated approaches to patient care to get the best results. DD said it well, "When Innate and Educated Intelligence are able to converse with each other … we shall be able to make a correct diagnosis."
The POS
One of the major discoveries that grew out of my mentor Dr. Lowell Ward's X-ray analyses was what we call the posture of subluxation or posture of stress (POS). Subluxations, stress and blockages, etc. are sneaky things; they come and go as we stand, sit, move and think. For example, if a person was in a car accident, if they sit and hold an imaginary steering wheel, subluxations/stress will arise that may never be revealed when they lie on a table.
Placing the patient in the proper POS allows you to locate and correct areas that would formerly never be discovered. One of the keys to successful KST care is the POS.
The POS is extensive
Using the POS, subluxations associated with allergies, asthma, ADD, dyslexia, concentration, PTSD, emotions, phobias, weight issues, bad habits, toxicity, disc issues, athletic performance as well as structural (neuromusculoskeletal) pain could now be analyzed/located and corrected/adjusted.
Self-care with KST
One of KST's unique applications is that it's possible to work on oneself. That's how I learned it.
Since that day
I've cared for thousands of people all over the world from infants to the elderly, pregnant women, professional athletes, Hollywood stars and everyone in between with KST.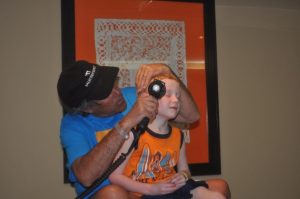 I've taught KST to over 3,500 practitioners in the US, Canada, the UK, France, Italy, Germany, Taiwan, Israel and Australia. More and more we find that KST locates and releases damage, stress, imbalance and dysfunction that most all other healthcare practitioners miss.
But most importantly, we continuously hear that patients love KST, request it and refer their families. Yes, there are some people who really like getting "cracked." But we guarantee you, for every patient who "loves a good crack" twenty are staying away.
A small sample of KST in action
Today, a patient's mum called to share that her son, who is known to be a slow learner, came in tops in his most recent test after 1 session of KST. She was amazed. I'm very happy for her son, but I thought this is so unfair – there wasn't KST care during my schooling days! Kelvin Ng, DC, Singapore
I love that I can correct subluxations while the patient is actively going through their range of motion. I have a tool and technique to finally adjust the cranium, etc.… KST has infinite possibilities. Sharon Himelhoch, DC, Flint, Michigan
The people down here in the Dominican Republic absolutely LOVE KST. I was told that it was very important that I do firm traditional manual adjustments because this is what Dominicans like, and that low force techniques tend to be rejected down here. Not the case with KST. After my first week of seeing patients, my practice nearly doubled, and many patients are referring their spouses and families. Casey Pride, DC, Santo Domingo, Dominican Republic (now in Champaign-Urbana, Illinois)
Want to learn KST?
Join the thousands who have made KST a part of their lives. KST can be learned via home study or live seminar. The best way to learn is to take the home study and then come to a live seminar.
The home study comes with a complete, illustrated 200+ page manual and 16 hours of online videos. Also included is access to a personal mentor and more. We are so sure you'll find KST is powerful that we offer a money back guarantee.
See our schedule and register at www.korenspecifictechnique.com or call 267-498-0071 for more information.
Readers are invited to write to Dr. Koren at dr.koren@korenwellness.com. The only bad question is one that remains unasked.
Dr. Koren, originally from Brooklyn, NY, lives in Montgomery County, PA. A graduate of the U of Miami and Sherman College of Chiropractic, he writes, lectures and teaches in the US, Europe and Australia as well as takes care of patients and fights for healthcare freedom. Dr. Koren and his wife Beth have two children.