I Really Was Minding My Own Business … Vaccination Ignorance
The car dealership was a busy place with two waiting rooms in the service area: one for those who want quiet, one for those who want to talk and watch TV. (Who would have thought that a discussion about childhood vaccination would occur?)
I was in the noisy room. I had a deadline for the Tedd Koren Patient Newsletter and sometimes the background noise helps me focus.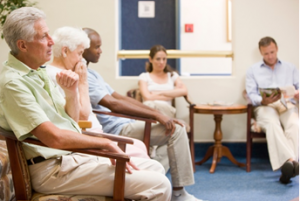 I opened my laptop and started putting together the short articles I collected plus commentary. Deadlines can be intense and in the years I've been writing the newsletter we haven't missed one yet. I was minding my own business when an older gentleman came up to me and asked, "Are you a member of Beth Or?"
Beth Or is a local synagogue. "Did we meet there?" I asked.
"Yes, we shared a table during a social event. I'm here waiting for my car to be repaired. By the way, I see you are pretty intent on writing. Are you a writer? Is that what you do?"
I gave my typical response to that question: "Have you ever met a doctor who can locate and release your deepest physical and emotional stresses, even if you've had them for decades, stresses that most other healers miss? That's what I do. I'm a chiropractor. I practice KST."
I always get a response such as, "That's fascinating," "Really? How do you do that?" or "That's interesting, tell me more." But this time I got no response. He just looked at me. Why didn't my elevator pitch register?
Was I dealing with a different species of human?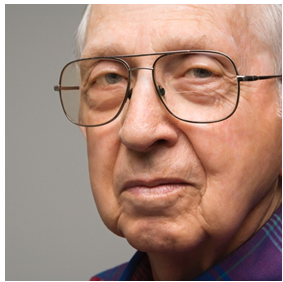 "What do you do?" I asked.
"I'm a retired pediatrician."
I was dealing with a different species.
"Great," I said. "I really have to get back to my work."
"I've always had a problem with chiropractors."
So, what do you want from me? Go take a pill. Go see a psychiatrist.
OK, I didn't say that. I was polite. I can be that way on occasion, just ask my relatives. On second thought, don't ask my relatives.
"Have you ever been to a chiropractor?" I asked. I thought maybe he had a bad experience with one.
"No."
"So why do you have a problem with chiropractors?"
"From things I've read in Consumer Reports."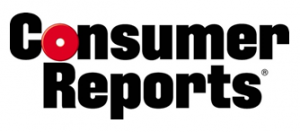 Oy! He really spoke to the wrong person. Maybe the right person.
"Funny you should mention it, the Consumer Reports article specifically mentioned me and my publishing company, Koren Publications."
"Was it supportive?"
Was it supportive? The entire report was a hatchet job.
"No, it was a hit piece. The person Consumer Reports used as their chiropractic advisor had a long history of anti-chiropractic bias. In fact, I fought him in court over libel and beat him." I was, of course, referring to the lawsuit in which Koren Publications and Tedd Koren, DC were sued by Stephen Barrett, MD, the Quackbuster-In-Chief. I'm the only DC to take Barrett head-on in court and beat him, four times.
"I didn't know that the article was biased. But surely you don't believe chiropractors can treat every disease."
"I agree. Chiropractic is not disease-based, that's a medical model. Chiropractors don't treat any disease. Chiropractic's purpose is to remove imbalances, distortions, interferences, also known as subluxations that prevent proper body function. The purpose of chiropractic care is to let the body function closer to its potential so it may heal itself. It's a different approach and philosophy than that on which medicine is based."
"Vaccination Ignorance"
I explained some of the differences between chiropractic's vitalist/expressive approach and medicine's mechanistic/suppressive approach. He softened.
"You sound very convincing," he said.
I wasn't expecting him to ask for an appointment, but his next question ended our civil discussion.
"What is your take on childhood vaccinations?"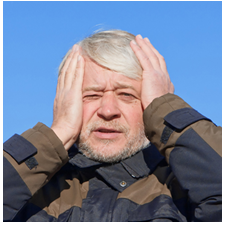 Why me? Discussing this topic with a pediatrician is a losing battle. I mean, unless you are speaking with a student of Robert Mendelsohn, MD, the famous pediatrician who spoke out against vaccinations, pediatricians are too invested in this issue to see it rationally. But I was on a roll, the patient newsletter could wait.
"Every study that has compared vaccinated to non-vaccinated children reveals that non-vaccinated children are much healthier than vaccinated children. It's true even if they are from the same family so genetics and environment are not factors."
He stopped smiling. "Where did you get that from?"
"It's in the medical literature. I could send you the journal article citations if you like." I could tell he wasn't interested in the medical literature. Why bring in annoying facts and research when you've got prejudice and bias?
"But your children were vaccinated, weren't they?"
"No, they were not." Why would he think that after what I told him?
Whenever you fight an emotional issue with logic and science, you always lose.
I continued: "It's really a matter of epidemiology. Deaths from measles, mumps, whooping cough and other diseases dropped 98% before vaccination. There was no need to even start vaccination assuming the vaccines work, which they don't."
He was mute. This wasn't a good sign. Maybe he was having a stroke. I could see the headlines: Chiropractor kills pediatrician with logic.
I decided to use a different perspective: "How about them Eagles? Think they'll get to the playoffs?" Nothing. I didn't have a glass of water to throw at him so I used shock tactics instead.
"OK, look at it this way. See how well vaccines worked against scarlet fever (scarletina)? It was a killing disease in the early 1900s and now deaths are practically down to zero." I wondered if he'd take the bait.
"Wait a minute," he said. "There was never a vaccine for scarlet fever."
He took the bait.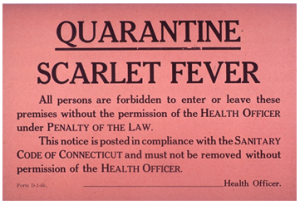 "That's my point, scarlet fever was a killer disease but it disappeared even though there was no vaccine for it, along with all the other childhood diseases – measles, mumps, pertussis, chickenpox – that were almost all gone before the vaccines ever came on the market."
"I have to go," he said getting up.
"I'll be happy to continue this conversation at another time," I said.
Rot in hell, you disgusting quack.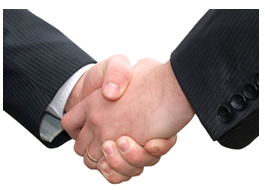 He didn't say that. He said, "Yes, that would be good." We shook hands but he didn't ask for my contact information. How could I send him the medical citations? I don't think he'll chat with me again at Beth Or either.
Next time I go to the car dealership I'm going to wear a wig, dark glasses and watch porn. I'll blend in perfectly.
Click here to find out more info on the dangers of childhood vaccinations.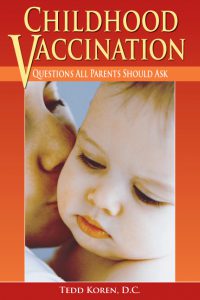 Dr. Koren, originally from Brooklyn, NY, lives in Montgomery County, PA. A graduate of the U of Miami and Sherman College of Chiropractic, he writes, lectures and teaches in the US, Europe and Australia as well as takes care of patients and fights for healthcare freedom. Dr. Koren and his wife Beth have two children.