The big corona fiasco
"Computer modeling" is a fancy way of saying we put data in the computer and it gave us answers based on certain assumptions. Computers have made lots of predictions: the earth will freeze into a new ice age; the earth will heat up and our cities will be under water; AIDS will break out into the general population; Ebola, Zika and Swine flu will kill millions; Hilary Clinton will win the election. The current corona fiasco is no different.
Garbage in, garbage out
The problem is that computer models are only as good as the data put in. Put in poor data, you'll get poor answers. As they say, "garbage in, garbage out."
Epidemiologist Neil Ferguson, from Imperial College London, using computer modeling predicted that 500,000 people in the UK and 2.2 million in the US will die from the coronavirus. His predictions were widely cited and the world became hysterical. California, New York, New Jersey. Pennsylvania, Illinois and other states demanded that "non-essential" businesses close, schools close, individuals quarantine themselves, we practice social distancing and destruction of their economies.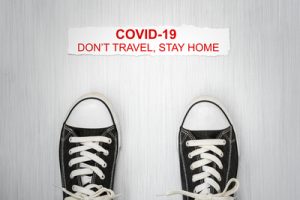 The media loved it: "It's the BIG ONE. Millions will die." Why is it that when scientists speak reporters that otherwise dissect every word coming from a politician's mouth simply bow down and become typists? The media uncritically reports whatever a person in a white coat and letters after his name says.
Why is this important? Because they made everyone crazy!!! Title from Technology News:
Imperial College (UK) Found as Sole Agent of Panic Over Coronavirus
The world has apparently been 'punked' by Imperial College London into a global panic over the coronavirus. Imperial has long been associated with global warming studies using disputed data that have promoted climate alarmism. (1)
Ooops!
About a week later, based on new data, projected deaths in the UK dropped from 500,000 to 20,000. Projected deaths in the US dropped from 2.2 million to 84,000.
Ooops! Have we ruined millions of lives and livelihoods for a mistake? What will new garbage in, garbage out tomorrow bring?
Anthony Fauci, MD who swallowed the highly flawed original computer model hook, line and sinker now says in the New England Journal of Medicine:
…the overall clinical consequences of Covid-19 may ultimately be more akin to those of a severe seasonal influenza (which has a case fatality rate of approximately 0.1%) or a pandemic influenza (similar to those in 1957 and 1968) rather than a disease similar to SARS or MERS, which have had case fatality rates of 9 to 10% and 36%, respectively. (2)
Now you tell us?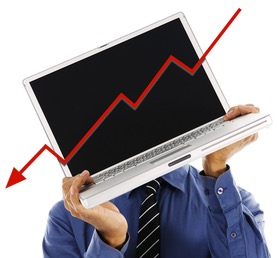 Thanks Dr. Fauci. After shutting down the country, destroying the US economy, ruining lives, making our kids stay home, losing jobs, freaking people out, preventing two KST seminars (and making my post office cold), now you tell us it's just another bad flu???
So why the panic?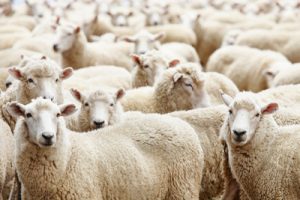 Why the panic? Because of a herd mentality among researchers who are afraid to question big shots with letters after their names, a herd mentality of politicians who want to be re-elected, a herd mentality among scientists who want money and fame and a herd mentality among the public who think if an "expert" says it, then it must be right. All they were doing was pushing worse-case scenarios from failed computer models.
Oxford Epidemiologist Sunetra Gupta commented on this lack of critical thinking:
If Gupta's model is accurate, fewer than one in a thousand who've been infected with COVID-19 become sick enough to need hospitalization, leaving the vast majority with mild cases or free of symptoms…. "I am surprised that there has been such unqualified acceptance of the Imperial model," Gupta criticized.
The Oxford results would mean the country had already acquired substantial herd immunity through the unrecognised spread of Covid-19 over more than two months. (3)
Let's do the math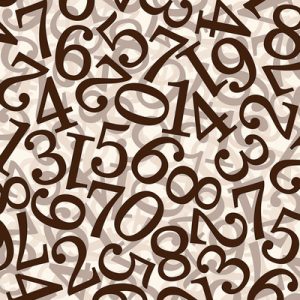 Less than 1 in 1,000 infected with coronavirus will get ill. That's less than 0.1%. Of those who get ill a fraction will die—that's a pretty tiny number and that means the virus has a lower mortality than the seasonal flu. This is a lower mortality than the common cold.
Dr Joel Kettner is a professor of Community Health Sciences and Surgery at Manitoba University, former Chief Public Health Officer for Manitoba province and Medical Director of the International Centre for Infectious Diseases.
I have never seen anything like this, anything anywhere near like this. I'm not talking about the pandemic, because I've seen 30 of them, one every year. It is called influenza. And other respiratory illness viruses, we don't always know what they are. But I've never seen this reaction, and I'm trying to understand why.  
I worry about the message to the public, about the fear of coming into contact with people, being in the same space as people, shaking their hands, having meetings with people. I worry about many, many consequences related to that. 
In the province of Hubei, where there has been the most cases and deaths by far, the actual number of cases reported is 1 per 1000 people and the actual rate of deaths reported is 1 per 20,000. So maybe that would help to put things into perspective. (4)
How about we throw all the computer modelers into a big prison as punishment for creating this hysteria? How many people will apologize and lose their jobs? None. Didn't Fauci tell us in the 1980s that AIDS was going to break out into the heterosexual population? Why wasn't he relieved of his position then?
Remember that old saying: Experts built the Titanic and amateurs built the Ark? Or as Richard P. Feynman, Physicist & Educator says: "Science is the belief in the ignorance of the experts."
What's happening in Italy?
Why is there such a high death rate from this year's flu in Italy? Statistics from the years 2014-2017 show that there is always a high death rate from the flu in Italy. During that period there were more than 68,000 deaths attributable to the flu; higher than other European countries.
We estimated excess deaths of 7,027, 20,259, 15,801 and 24,981 attributable to influenza epidemics in the 2013/14, 2014/15, 2015/16 and 2016/17…. In recent years, Italy has been registering peaks in death rates, particularly among the elderly during the winter season. A mortality rate of 10.7 per 1,000 inhabitants was observed in the winter season 2014/2015 (more than 375,000 deaths in absolute terms), corresponding to an estimated 54,000 excess deaths (+9.1%) as compared to 2014, representing the highest reported mortality rate since the Second World War in Italy. (5)
As of this writing, Italy reports 10,779 deaths attributable to coronavirus. But the big question is, is this from seasonal flu? About 99% of those who are supposed to have died from coronavirus had pre-existing conditions and an average age of 80. 50% of those who died had 3 or more chronic underlying conditions. But no one asks if those who died had a flu shot.
The flu shot
A recent study shows military personnel who received the flu vaccine were at 36% increased risk for coronavirus…pre-COVID-19. The study population consisted of a population with a history of being heavily vaccinated. (6)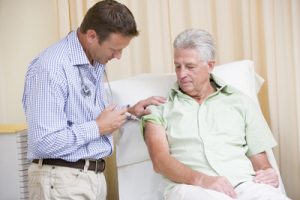 Special flu shot for older Italians
In September 2019 a new 'cell-based' flu shot, called VIQCC or QIVc, that is produced from cultured animal cells rather than eggs was made available for the first time in Italy. It was recommended for adults 65 years of age or older. (7)
Could this new, barely tested flu shot given to adults 65 years of age or older be responsible for the terrible coronavirus death toll in Italy?
Corona fiasco: What's really going on?

"Grotesque, absurd and very dangerous…based on nothing but a spook"
Dr Sucharit Bhakdi is a specialist in microbiology, professor at the Johannes Gutenberg University in Mainz, head of the Institute for Medical Microbiology and Hygiene and one of the most cited research scientists in German history.
We are afraid that 1 million infections with the new virus will lead to 30 deaths per day over the next 100 days. But we do not realise that 20, 30, 40 or 100 patients positive for normal coronaviruses are already dying every day.
 [The government's anti-COVID19 measures] are grotesque, absurd and very dangerous […] The life expectancy of millions is being shortened. The horrifying impact on the world economy threatens the existence of countless people…. All these measures are leading to self-destruction and collective suicide based on nothing but a spook. (8)
Dr Wolfgang Wodarg, pulmonology specialist, is former chairman of the Parliamentary Assembly of the Council of Europe. In 2009 he called for an inquiry into alleged conflicts of interest surrounding the EU response to the Swine Flu pandemic.
Politicians are being courted by scientists…scientists who want to be important to get money for their institutions. Scientists who just swim along in the mainstream and want their part of it […] And what is missing right now is a rational way of looking at things.
We should be asking questions like "How did you find out this virus was dangerous?", "How was it before?", "Didn't we have the same thing last year?", "Is it even something new?" That's missing. (9)
Finally, Shiva Ayyadurai, MD, PhD says the coronavirus crisis will go down as "one of the biggest frauds." (10) What's next? Mandatory vaccination for all?
References
Fauci AS, Lane HC, Redfield RR. Covid-19 — Navigating the uncharted. N Engl J Med 2020; 382:1268-1269. https://www.nejm.org/doi/full/10.1056/NEJMe2002387
https://www.dailywire.com/news/oxford-epidemiologist-heres-why-that-doomsday-model-is-likely-way-off
12 Experts Questioning the Coronavirus Panic https://www.globalresearch.ca/12-experts-questioning-coronavirus-panic/5707532
Rosano A, Bella A, Gesualdi F et al. Investigating the impact of influenza on excess mortality in all ages in Italy during recent seasons (2013/14–2016/17 seasons). Int'l J of Infectious Diseases. Nov 1, 2019;28:127-134.
Wolff GG. Influenza vaccination and respiratory virus interference among Department of Defense personnel during the 2017–2018 influenza season. Vaccine. 10 January 2020;38(2):350-354.
12 Experts Questioning the Coronavirus Panic https://www.globalresearch.ca/12-experts-questioning-coronavirus-panic/5707532

Ibid.
---
Tedd Koren, DC discovered Koren Specific Technique, a breakthrough in healthcare, after dozens of doctors were unable to help him. For more information on KST or to register for an upcoming seminar, go to www.korenspecifictechnique.com or call 267-498-0071 (US East Coast).
Dr. Koren has been following and writing about the corona question. Read his other corona posts: The Coronavirus is Coming, Corona Alert: The Martians are Coming! and Corona Virus: Going, Going, Gone!
Please scroll down below to leave me a comment.
And please share this far and wide – patients, colleagues, friends & family!
The buttons are on the right.=====>
Dr. Koren, originally from Brooklyn, NY, lives in Montgomery County, PA. A graduate of the U of Miami and Sherman College of Chiropractic, he writes, lectures and teaches in the US, Europe and Australia as well as takes care of patients and fights for healthcare freedom. Dr. Koren and his wife Beth have two children.