The whole aim of practical politics is to keep the populace alarmed—and hence clamorous to be led to safety—by menacing it with an endless series of hobgoblins, all of them imaginary.
H.L. Mencken
 Science is the belief in the ignorance of the experts.
Richard P. Feynman, Physicist & Educator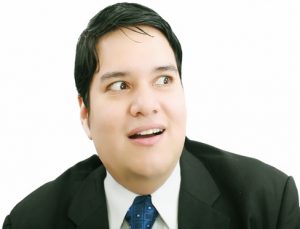 Schools, churches and synagogues closed, movies and theaters dark, concerts canceled, college kids sent home. We even had to cancel our KST seminars in Chicago and London. And patients are canceling; now it's getting personal!
Cold post office
In my zip code, they don't deliver the mail; everyone goes to the little post office. Yesterday the door was wide open! "It's 35 degrees," I yelled out to no one in particular. "Would you like me to close the door?"
"No, we're keeping the door open because of the virus," came a voice from the back (obviously busy sorting mail or reloading or whatever postal employees do).
"Shouldn't you want to keep it closed so the virus doesn't blow in?" I asked.
"We're doing it so people won't touch the door," she replied.
Meanwhile, it's freezing inside. What if they get pneumonia? Well, at least it's not corona virus.
Costco vs. Trader Joe's: a tale of two retailers
Costco
My wife Beth went to Costco the other day but had to wait in line to get in. They were limiting the number of people in the store at one time so that everyone could stay at least 6 feet apart. Meanwhile, those waiting on line are packed together like sardines outside the doors.
Trader Joe's
But at Trader Joe's the people waiting outside the store kept their distance. How do they know what's the ideal distance? Do they have people running around with tape measures? "Excuse me people, you're all too close, please step away." (Or wait on line at Costco.)
Maybe instead of tape measures they should use measuring sticks. That way if people are too close they'll get smacked. "Back off or next time you'll get it harder."
To know which way the wind blows
What if the wind were blowing from the back of the line to the front of the line? Would those in the front be covered in "corona germs"? But if the wind were blowing from front to back? Wouldn't those in the back of the line get covered?
What if the wind comes in sideways? This is getting complicated.
"The wind has shifted, everybody quickly move to your right. Your right sir. Your other right. Yeesh, there's one in every crowd."
New Jersey deals with corona virus
New Jersey Governor Phil Murphy imposed a curfew: "All non-essential and non-emergency travel in Jersey is strongly discouraged beginning tonight at 8 p.m. until 5 a.m. each day."
Why? Does the virus only come out at night?
Hong Kong vs. Singapore: a tale of two cities
Does any of this actually work? There is no proof, no proof whatsoever, of their effectiveness. Schools were closed in Hong Kong but were kept open in Singapore. No difference in outcomes.
As the data comes in, the numbers of corona virus cases and deaths keep dropping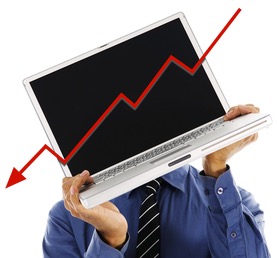 As the dust settles we find the reporting of a corona pandemic that will kill millions was greatly exaggerated. We are finding that this was little more than a regular flu with better press coverage.
Epidemiologist Prof. Chris Whitty thinks the mortality rate for COVID-19 may end up being less than 1% In South Korea, the rate has been pegged at 0.6%, Germany, 0.2%, which is particularly interesting since that country has the highest median age in all of Europe…0.2% is consistent with the COVID-19 mortality rate around the world…. Microbiologist Lothar Wieler, PhD, president of the Robert Koch Institute (RKI) in Germany, believes that, ultimately, the rate in China will settle at about 0.2% as well. (1)
Corona virus will disappear: "We'll be fine…"
Stanford biophysicist and Nobel laureate Michael Levitt says the threat is less severe than the media has portrayed. In reviewing rates of infection in multiple countries he predicts this will all be over sooner than most think and that coronavirus will most likely disappear in China by the end of March. Most people won't be harmed at all.
The number of new infections started to drop linearly Feb 7th and did not stop…. The real situation is not nearly as terrible as they make it out to be…we're going to be fine…. Italy is already halfway through the disease. (2)
 "A fiasco in the making…unreliable data"
Stanford's John P.A. Ioannidis — co-director of the university's Meta-Research Innovation Center and professor of medicine, biomedical data science, statistics, and epidemiology and population health — suggests that the response to the coronavirus pandemic may be "a fiasco in the making."
We are making seismic decisions based on "utterly unreliable" data. The data we do have, Ioannidis explains, indicates that we are likely severely overreacting…the meta-research specialist argues, indicates that the extreme measures taken by many countries are likely way out of line and may result in ultimately unnecessary and catastrophic consequences. (3)
Ioannidis reports that the fatality rate may be as low as 0.05% which is lower than seasonal influenza. That means that the corona virus is a big nothing.
One hundred times more flu deaths….
Why are we worrying about corona virus when the regular flu season is far more dangerous? According to the weekly CDC flu report—flu deaths are up by 1,000 since last week. In fact, there are 100 times more flu deaths this season in the US than corona virus deaths! (4)
A novel virus
This is not the first-time corona virus has ever infected humankind. About 20% of common colds are caused by corona virus. They say this strain is different, but all viruses mutate on a yearly basis. Doesn't the influenza virus change during every flu season? The only epidemic we have is an epidemic of testing. And how many were false positives?
Want to do something about corona virus?
Everybody wants to "do something." OK, here's stuff to do. First, realize that germs (i.e. viri) don't make you sick; when you are sick germs grow in you. You are not a victim and are not defenseless against germs—there are millions of them all around you all the time and most live with you and even keep you healthy.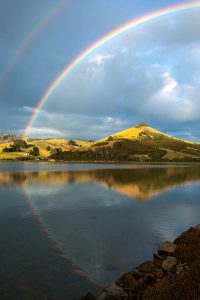 Germs are scavengers and eat toxins. Symptoms are how the body heals, cleanses, detoxifies and restores homeostasis. As a general rule don't use suppressive medications to lower fever, don't get a flu shot, don't take an antiviral. Don't eat crappy foods like pastries, carbs, diet soda. Eat broth, do a water fast and do lots of things that promote detoxification such as get KST and chiropractic care, bodywork and acupuncture. Take cleansing herbs, drink broth and chicken soup, take a nice hot bath, take vitamin C (it's great for detoxification) and head for the hills—there are nice spas there.
One important bit of advice—never, ever get a flu shot.
Final thoughts
I tell my patients to come in because chiropractic and KST (in addition to many other natural approaches) IMPROVE their immune system. While many are coming in (especially the healers I take care of) many "general public" people are scared (terrified!) by media reports.
The "cure" is worse than the "disease." This is all a man-made fiasco. When the dust settles may we see the heads of the CDC, FDA, HHS, WHO and all those agencies fired. Let them experience the financial disaster they have inflicted on millions of people.
My next blog post will discuss what happened in Italy and it probably had to do with the flu shot they were giving older people before they got sick.
A final word to my post office
Will you please close the damn door? It's freezing!
References
---
Tedd Koren, DC discovered Koren Specific Technique, a breakthrough in healthcare, after dozens of doctors were unable to help him. For more information on KST or to register for an upcoming seminar, go to www.korenspecifictechnique.com or call 267-498-0071 (US East Coast).
Please scroll down below to leave me a comment.
And please share this far and wide – patients, colleagues, friends & family!
The buttons are on the right.=====>
Dr. Koren, originally from Brooklyn, NY, lives in Montgomery County, PA. A graduate of the U of Miami and Sherman College of Chiropractic, he writes, lectures and teaches in the US, Europe and Australia as well as takes care of patients and fights for healthcare freedom. Dr. Koren and his wife Beth have two children.