Coronavirus hysteria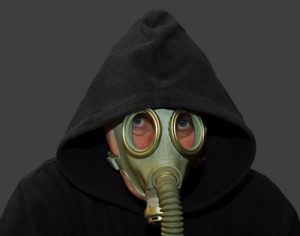 Ah yes, the news and the coronavirus hysteria continues. So where have I been? I've been collecting great information and doing podcasts.
I'm very proud to have been asked to speak for the Weston A. Price Foundation in their Wise Traditions podcast. It was just published. Below you'll find the link and a description. Please listen and share it with your family, friends and patients.
Hysteria podcast
#237 Hysteria: more contagious than the flu                    April 13, 2020

Most of the world is on lock-down. Social distancing and quarantine are our new way of life. Fear, anxiety, and, yes, hysteria are affecting the mood and social fabric of many nations. Dr. Tedd Koren, Doctor of Chiropractic, author, speaker and teacher, offers reassurance that this need not become the "new normal."
In this conversation, Dr. Koren presents an alternative and unconventional point of view on today's situation. He explains why the virus may not justify the hype. Dr. Koren cites: the fact that the coronavirus has not been identified as contagious (by the measure of Koch's Postulates), the low death rate (compared to initial predictions), the lack of proof that social distancing works, and how fear can be a tool for controlling the masses. He goes over the history of past pandemics and our response to them, worldwide. Finally, he reminds us that our bodies know how to heal, if we simply cooperate with them, as opposed to tamping down symptoms.
For more from Dr. Koren, visit his website: korenwellness.com.
Click Here to listen to the complete Weston A. Price library of podcasts (all 237 of them).
---
Tedd Koren, DC discovered Koren Specific Technique, a breakthrough in healthcare, after dozens of doctors were unable to help him. For more information on KST or to register for an upcoming seminar, go to www.korenspecifictechnique.com or call 267-498-0071 (US East Coast).
Dr. Koren has been following and writing about the corona question. Read his other corona posts: The Coronavirus is Coming, Corona Alert: The Martians are Coming!, Corona Virus: Going, Going, Gone! and Coronavirus: We Should Have Learned By Now.
Dr. Koren, originally from Brooklyn, NY, lives in Montgomery County, PA. A graduate of the U of Miami and Sherman College of Chiropractic, he writes, lectures and teaches in the US, Europe and Australia as well as takes care of patients and fights for healthcare freedom. Dr. Koren and his wife Beth have two children.