First a little background on crib death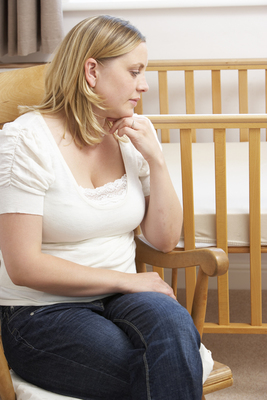 Sudden Infant Death Syndrome (SIDS) or crib death (cot death in the UK and Australia) is the sudden, unexplained death of an infant under one year old. It is the leading cause of death for babies between one and 12 months old, according to the National Institute of Child Health and Human Development.
Perhaps the best evidence of the infant death and vaccination linkage occurred in Japan.
Crib death in Japan
In Japan, between 1970 and 1974, 37 infants died after DPT vaccinations. Alarmed MDs in one prefecture boycotted the vaccine. The boycott spread to the entire country. The Japanese government decreed that the minimum age for vaccination was to be changed from the American vaccination schedule (2, 4, 6 and 12 months) to two years. In other words, it was illegal to vaccinate a child under the age of two. (1-2)
What happened?
When vaccination under the age of two was banned, the journal Pediatrics described an unusual side effect:
The category "sudden death" … disappeared … when immunization was delayed until a child was 24 months of age…. It is clear that delaying the initial vaccination until a child is 24 months, regardless of the type of vaccine, reduces most of the temporally associated severe adverse events. (3)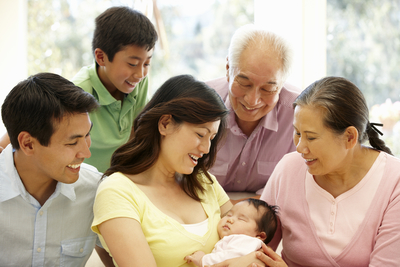 Crib death disappeared!
Japan had been 17th in infant mortality when vaccination followed the American schedule. After the ban on vaccinations under age two infant mortality shot up to number 1: the lowest in the world!!
Australian researcher Viera Scheibner, PhD writes:
Vaccination is undoubtedly the single biggest and most preventable cause of cot-death…. The timing of 80% of the cot [crib] deaths occurring between the second and sixth months is due to the cumulative effect of infections, timing of immunisations and some inherent specifics in the baby's early development. (4-6)
Medical historian Harris L. Coulter, PhD said that SIDS/crib death is a euphemism for vaccination death. (7)
What does this have to do with the coronavirus lockdown?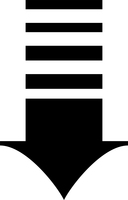 A few days ago, researchers Mark F. Blaxill and Amy Becker discovered some shocking news with powerful implications. That is: infant deaths have dropped from 700/week to under 500/week from April and throughout May in the US.
That means that over 200 babies per week that were expected to die did not. What saved their lives? Was it a protective effect of school closures? No, because school-age children or adolescents showed no such benefit.
It was simply this—fewer babies were brought to pediatricians for childhood vaccines (given at birth, 2, 4, 6, 12, 18 months, etc.). That resulted in fewer babies dying from crib death or SIDS (sudden infant death syndrome). From the paper:
SIDS deaths are one of the two largest causes of death among infants aged 1 month to 1 year. (8)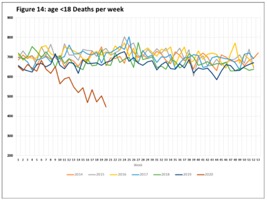 U.S. mortality rates have declined among young people during the lockdown, especially among infants. These trends have gone largely unnoticed and remain unexplained.
[Coincidentally] public health officials are bemoaning the sharp decline in infant vaccinations as parents are not taking their infants into pediatric offices for their regular well-baby checks.
… the reduction in expected deaths is highest in infants … the lives of over 200 infants per week were saved during the month of May. Combining the number of lives saved in infants and children aged 1-4, demonstrates a smaller but comparably large and beneficial effect: roughly 145,000 life-years saved among children under 5… (9-10)
Re: crib death, do the benefits outweigh the risks?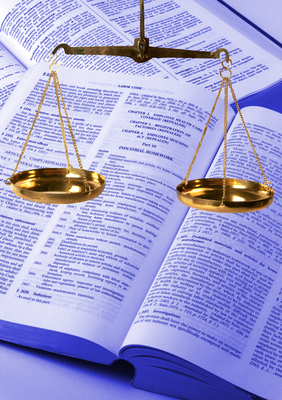 We are told that "vaccines save lives." It's something repeated so many times most people believe it even though the reverse is true—vaccines kill. But there's more.
For every child killed by vaccination, there are hundreds or thousands who are injured. This is a biological fact. You cannot inject poisonous toxins into millions of people and either get death or perfect health. When you introduce a stress (physical, emotional or poison) to a biological population you get a bell curve distribution of responses.
At one end of the curve are death and extreme injury such as brain damage. At the other extreme are infants who are apparently unaffected. The vast majority will fall between both extremes; the vast majority will be injured to a greater or lesser degree.
So, how many children are really hurt?
The US government has paid over $4 billion to the parents of vaccine-injured or killed children—so far.
That, however, is a tiny fraction of how many are damaged since most parents don't know they can seek compensation from the government. And, most parents don't realize the physical challenges and brain/emotional problems their child has are related to the vaccines they were given. Also, most government courts refuse to even acknowledge the plethora of vaccine injuries that occur.
Let's look at deaths—and to be conservative, put the number of children killed by vaccination every week at 250. That equals 13,000 deaths a year that could have been saved by not vaccinating babies.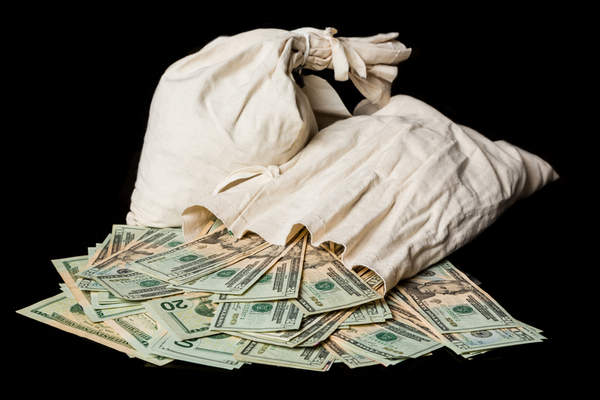 They'll pay you $250,000 if your baby dies and you can prove it's from the shot. If your child needs constant medical care for the rest of his or her life you'll get more. Other conditions that have been related to vaccination such as allergies, asthma, autism, dyslexia, learning disorders, processing disorders, obesity, sexual, seizures, low IQ and more are usually not recognized by the vaccine "court."
How can we address the above question relative to crib death?
Let's assume vaccines "work" and protect children from "killer" diseases. In the US how many children die from measles, mumps, rubella, diphtheria, chicken pox, flu, hepatitis B, Hib and all the others put together? A lot less than 13,000, or 5,000 or 1,000 or even 100. Do the benefits outweigh the risks? Yes, the benefits of not vaccinating outweigh the risks of vaccinating.
And remember we are not including the risks (and costs) of allergies, asthma, autism, ADD, ADHD, dyslexia, etc. The US government hasn't decided they (and so many others) are linked to vaccination—so don't bother to even ask.
Perhaps this information will fall into the right hands to influence decision-makers to end forced or mandatory vaccination in the US. Or at least one family will stop vaccinating their children and lives will continue to be saved even after the lockdown.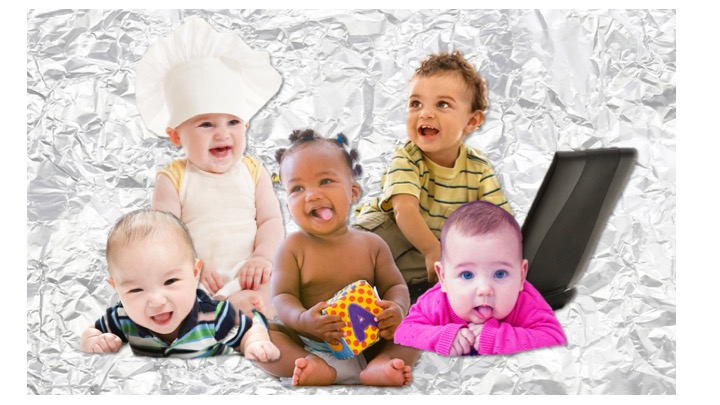 Postscript about crib death: A Tale of Two Countries
The US has the highest infant mortality rate and highest vaccination rate of all industrialized countries. More American children die at birth and in their first year than in any other comparable nation—and more than half of those who survive develop at least one chronic illness. By contrast, Japan (with no vaccine mandates) has the healthiest children and the highest "healthy life expectancy" in the world—and the least vaccinated children of any developed country. (11)
References
Iwasa Ishida S and Akama K. Swelling of the brain in mice caused by pertussis vaccine – its quantitative determination and the responsible factors in the vaccine. Japan J Med Sci Biol. 1985;38:53-65.
Noble GR, Bernier RH, Esber EC, Hardegree MC et al. Acellular and whole-cell pertussis vaccines in Japan: report of a visit by US scientists. JAMA. 1987;257(10):1351-1356.
Cherry JS, Brunell PA, Golden GS and Karzon DT. Report of the task force on pertussis and pertussis immunization. Pediatrics. 1988;(Suppl):939-984.
Cot death linked to vaccinations.Nexus Magazine. October-November, 1991.
Scheibner V.

Vaccination: 100 Years of Ortho

dox Research shows that Vaccines Represent a Medical Assault. Blackheath, Australia.1993.

Personal communication with author.

NCHS Data Brief, Number 355. [Online] Jan 2020. [Cited: May 16, 2020.] https://www.cdc.gov/nchs/data/databriefs/db355_tables-508.pdf#4
Miller NZ, Goldman GS. Infant mortality rates regressed against number of vaccine doses routinely given: is there a biochemical or synergistic toxicity? Hum Exp Toxicol. 2011 Sep;30(9):1420-1428.
---
Tedd Koren, DC discovered Koren Specific Technique, a breakthrough in healthcare, after dozens of doctors were unable to help him. For more information on KST or to register for an upcoming seminar, go to www.korenspecifictechnique.com or call 267-498-0071 (US East Coast).
Dr. Koren has been following and writing about the corona question. Read his other corona posts: The Coronavirus is Coming, Corona Alert: The Martians are Coming!, Corona Virus: Going, Going, Gone!, Coronavirus: We Should Have Learned By Now, Hysteria: More Contagious Than the Flu, Science or Science Fiction?, Iatrogenic Illness and If You Wear a Mask You Should Get Vaccinated. Other posts on vaccination include: Pertussis Vaccine aka Whooping Cough Vaccine, Vaccine Research: Let's Make Believe You Own a Drug Company and Never Vaccinate Your Child: 5 Reasons Why!
Dr. Koren, originally from Brooklyn, NY, lives in Montgomery County, PA. A graduate of the U of Miami and Sherman College of Chiropractic, he writes, lectures and teaches in the US, Europe and Australia as well as takes care of patients and fights for healthcare freedom. Dr. Koren and his wife Beth have two children.